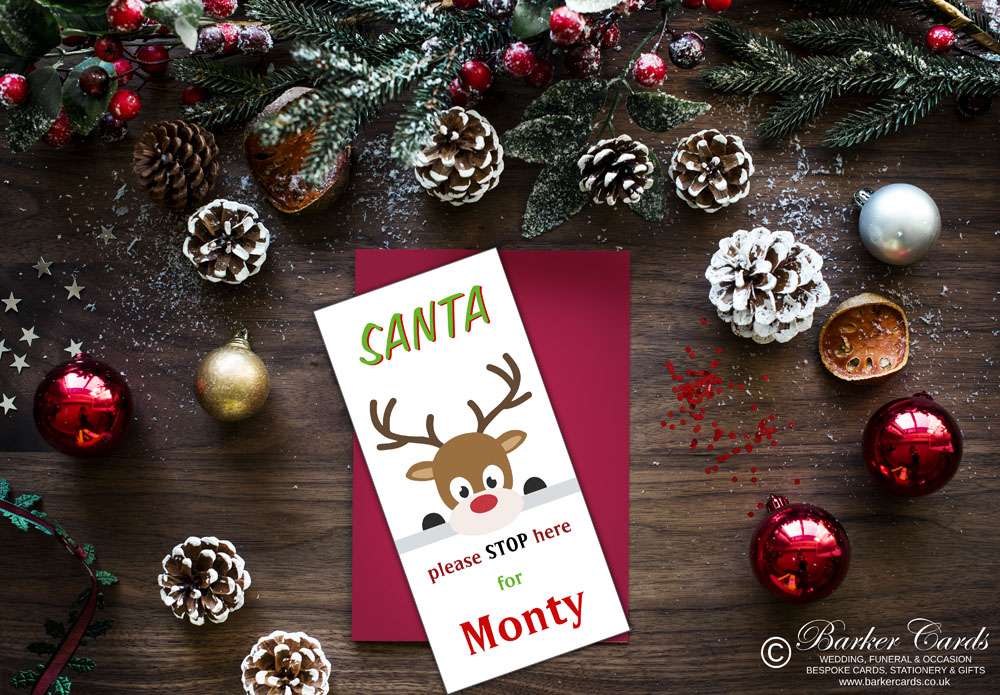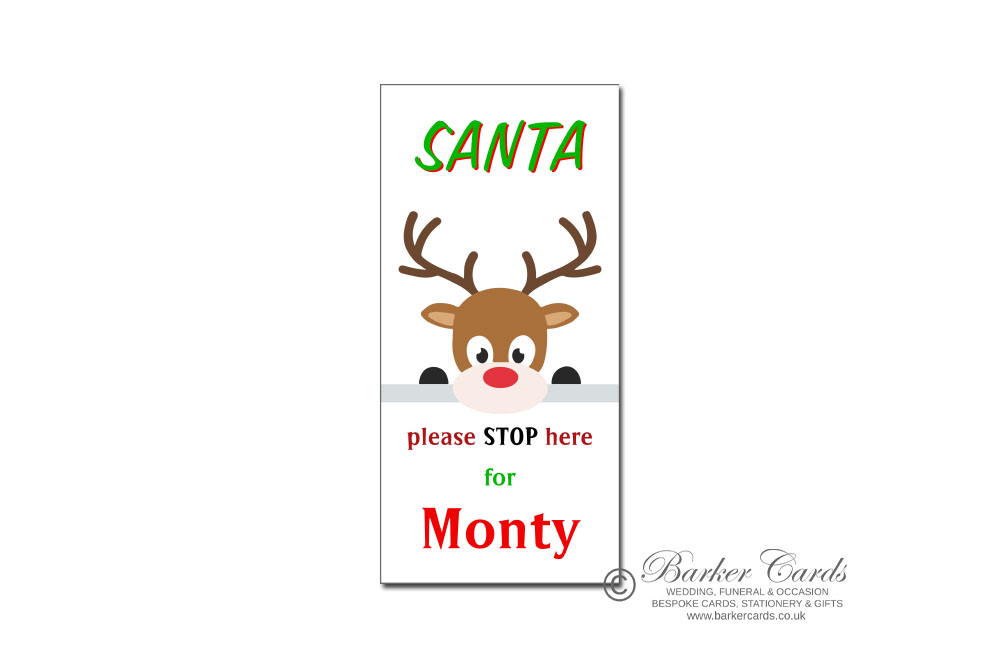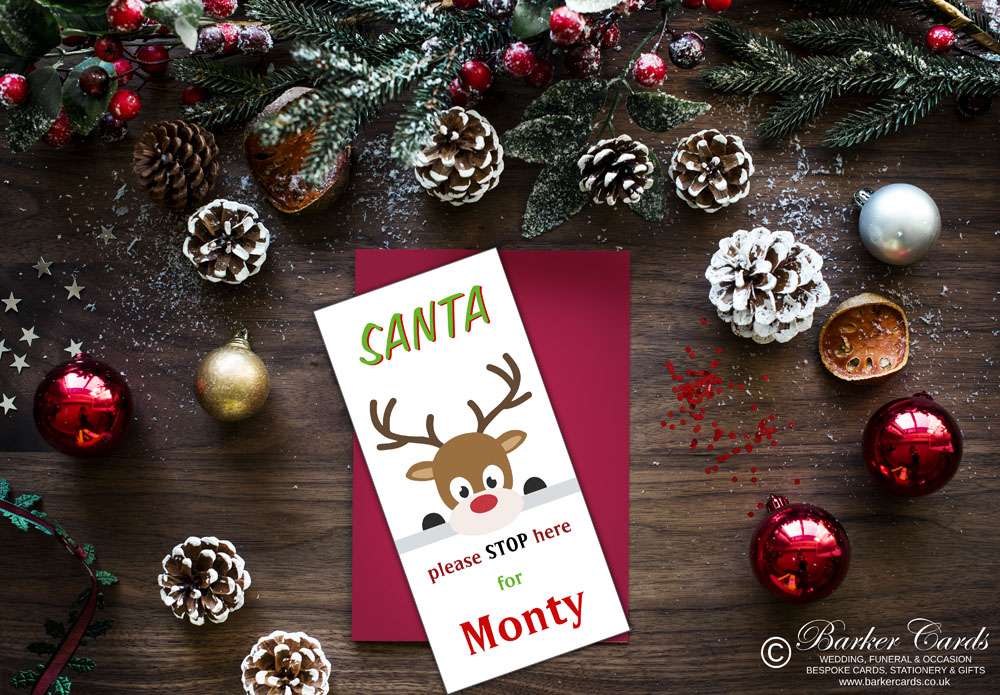 Santa Stop Here Sign
Santa Stop Here Sign | Christmas sticker

Modern 'Santa Stop Here' signs, personalised with your child's name or family name (i.e. 'Santa, please stop here for the Smith Family').

Available to order as a repositionable wall sticker (ready to be temporarily stuck straight to your wall or child's bedroom door) or a non-adhesive wall print (for you to put in a frame yourself).

Our high quality fabric Christmas stickers are easy to stick in place on your wall, window or door (or any other flat surface) during the Christmas period and are also very easy to remove once the festive period is over, leaving no sticky residue behind.

Simply choose one of our designs that best match your Christmas theme and tell us your child's name. Our turnaround time is super speedy too, meaning you will receive your decorative Christmas sign within a matter of days and there will be no-ho-ho chance of the big jolly man missing your ho-ho-house this Christmas Eve!

Matching 'Christmas at the...(surname)' signs and plaques are available too, made in the same way.

Our Christmas stickers are repositionable, meaning they can be removed and reapplied many times, making them suitable for use year after year! When you're ready to stick to a clean, dry surface, simply peel away the backing and stick the Christmas sticker in the desired position. (Keep the backing paper for easy storage of your sign should you wish to reuse it again next year).

Approximate size is 210 x 100mm.

Suitable for indoor use. Do not stick on damaged or flaking surfaces. Please specify whether you would like your Christmas 'Santa Stop Here' sign supplied as a removable wall sticker (ready for immediate use) or as a non-adhesive wall print (for you to frame). If neither is specified at the time of placing your order, you will automatically be sent a removable wall sticker.